OSHA toughens reporting requirements

Effective January 1, 2015 employers must notify OSHA promptly when an employee is killed on the job or suffers a work-related hospitalization, amputation, or loss of an eye.

Under the revised rule, employers will be required to notify OSHA of work-related fatalities within eight hours, and workrelated in-patient hospitalizations, amputations or losses of an eye within 24 hours. Previously, OSHA's regulations required an employer to report only work-related fatalities and in-patient hospitalizations of three or more employees. Reporting single hospitalizations, amputations or loss of an eye was not required under the previous rule.

All employers covered by the Occupational Safety and Health Act, even those who are exempt from maintaining injury and illness records, are required to comply with OSHA's new severeinjury and illness reporting requirements. To assist employers in fulfilling these requirements, OSHA is developing a web portal for employers to report incidents electronically, in addition to the phone-reporting options.

"Hospitalizations and amputations are sentinel events, indicating that serious hazards are likely to be present at a workplace and that an intervention is warranted to protect the other workers at the establishment," said Dr. David Michaels, assistant secretary of labor for occupational safety and health.

OSHA reports nationwide 4,405 workers were killed on the job in 2013. According to the South Carolina Department of Labor, Licensing and Regulation, there were a total of 72 occupational deaths in South Carolina in 2013. Most of the deaths were attributed to transportation incidents (27), violence (14), and falls, slips, trips (13). LLR administers the state's OSHA program.

Business Insurance notes workplace fatalities in the U.S. peaked in 1994, when there were 6,632 deaths. Transportation accidents have been the number one cause of workplace deaths for at least 10 years, accounting for two in five deaths in 2013.

Separately, OSHA released its list of the ten most-frequently cited safety violations for fiscal 2014. The list below shows the number of citations:

Fall protection (1926.501) - 6,143
Hazard Communication (1910.1200) - 5,161
Scaffolding (1926.451) - 4,029
Respiratory Protection (1910.134) - 3,223
Lockout/Tagout (1910.147) - 2,704
Powered Industrial Trucks (1910.178) - 2,662
Electrical - Wiring Methods (1910.305) - 2,490
Ladders (1926.1053) - 2,448
Machine Guarding (1910.212) - 2,200
Electrical - General Requirements (1910.303) - 2,056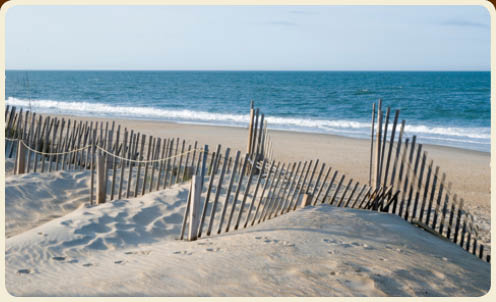 ---

At the NC Industrial Commission
By Bruce Hamilton, partner Teague Campbell Dennis & Gorham
New terms limits
The North Carolina General Assembly included a provision in the budget establishing six year terms with a maximum of two terms for Deputy Commissioners. The seven Deputy Commissioners with the least time of service will have their current terms expire February 1, 2015, the seven deputies with the next least time of service will have their terms expire August 1, 2015 and the terms of the remaining Deputy Commissioners will expire February 1, 2016.
Based on recent legislation, it appears the Chairman of the Commission now has the power to hire Deputy Commissioners and that a Deputy Commissioner may only be removed from office for a violation of a judicial standard of conduct. The Deputy Commissioners will be given a six-year term, but most will be limited to no more than 12 years of service at maximum. Those Deputy Commissioners who have worked less than two years are eligible for two additional six-year terms.

New Medical Motion Procedures
On July 22, 2014, Governor Pat McCory signed Senate Bill 794 into law, which, among other things, changed N.C.G.S. §97-25 to clarify and modify existing procedures for expedited and emergency medical motions. Changes to the statute do not impact a party's ability to file a medical motion with either the Executive Secretary's Office or at the Deputy Commissioner level, and parties can still appeal adverse rulings to either the Chief Deputy Commissioner or Full Commission.
One of the key features of the new § 97-25 is that it mandates that orders entered by the Executive Secretary's office or a Deputy Commissioner are not automatically stayed on appeal or on a motion for reconsideration. In order to obtain a stay, the appealing party must file a motion to stay which may be allowed, in the Commission's discretion, upon consideration of factors set forth in 97-25(f)(4).
Also, emergency medical motions must be decided by the Chief Deputy Commissioner within 5 days and parties are now provided with the option to appeal an administrative ruling on an emergency medical motion and receive an expedited formal hearing before a Deputy Commissioner.
Timelines imposed on the Commission for hearing and ruling on medical motions are now addressed specifically by the new statute, including requiring ruling on medical motions filed with the Executive Secretary within 30 days; ruling on expedited motions filed with the Chief Deputy Commissioner within 60 days, which leaves a very limited time for taking any allowed deposition testimony; and requiring a decision by the Full Commission on medical motion appeals within 60 days.
---