Fewer workers test positive for drugs

The number of workers testing positive for cocaine and marijuana at work has dropped sharply since 1988, but the abuse of prescription drugs is a growing worry for employers, according to medical-testing company Quest Diagnostics Inc.

Quest examined results of more than 125 million urine drug tests performed by its labs across the country for government and private employers between 1988 and 2012. The company's testing services identify approximately 20 commonly abused drugs, including marijuana, opiates and cocaine.

The analysis examined the annual positivity rate for employees in positions subject to certain federal safety regulations, such as truck drivers, train operators, airline and nuclear power plant workers, and those working for private companies.

Key findings from the analysis:

The positivity rate for the combined U.S. workforce declined 74%, from 13.6% in 1988 to 3.5% in 2012.
The positivity rate for the federally-mandated safety sensitive workforce declined by 38%, from 2.6% in 1992 to 1.6% in 2012.
The positivity rate for the U.S. general workforce declined by 60%, from 10.3% in 1992 to 4.1% in 2012.

But more workers are testing positive for prescription drugs. Specifically:

Positivity rates for amphetamines, including amphetamine and methamphetamine, has nearly tripled (196% higher) in the combined U.S. workforce and, in 2012, were at the highest level since 1997. The positivity rate for amphetamine itself, including prescription medications such as AdderallŽ, has more than doubled in the last 10 years.
Positivity rates for prescription opiates, which include the drugs hydrocodone, hydromorphone, oxycodone and oxymorphone, have also increased steadily over the last decade - more than doubling for hydrocodone and hydromorphone and up 71% for oxycodone - reflective of national prescribing trends.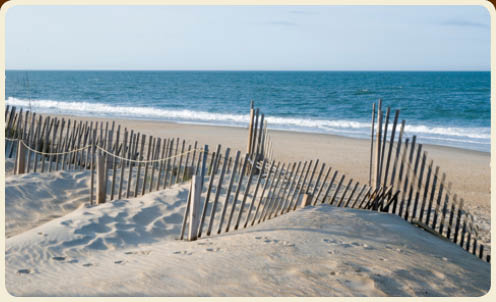 ---

Rates of serious workplace injuries vary widely by state
Rates of serious workplace injury and illness vary significantly between states-even for workers in the same industries-according to a report by Allsup, a nationwide provider of provider of Social Security and Medicare disability claim services.
States with the highest rate of workplace injuries that involve days of job transfer or restriction are:
Maine - 1.4 injury or illness cases with job transfer or restriction per 100 workers
Indiana - 1.1
California - 1.0
Connecticut, Kansas, Nevada, New Mexico, Oklahoma and Wisconsin - 0.9
Alabama, Iowa, Kentucky, Michigan, Missouri, Oregon, Pennsylvania, South Carolina, Tennessee and Washington - 0.8
These states all have rates higher than the national average of 0.7 injury or illness cases with job transfer or restriction per 100 workers, Allsup reports. The company used data obtained from the U.S. Department of Labor's Bureau of Labor Statistics.
The following industries have the highest rate of injuries:
Amusement parks and arcades - 3.2 cases involving job transfer or restriction in 2011 per 100 workers
Animal slaughtering and processing - 3.1
Beverage manufacturing - 2.7; Foundries - 2.7
Nursing care facilities - 2.6
Beer, wine, and distilled alcoholic beverage merchant wholesalers - 2.4
Motor vehicle body and trailer manufacturing - 2.3
Hog and pig farming - 2.2; Motor vehicle manufacturing - 2.2; Community care facilities for the elderly - 2.2; Poultry and egg production - 2.2.
There may well be good reasons for varying rates of injuries among states, notes columnist Gary Belsky of Time. Some states may classify injuries more conservatively than others: a sprained toe or respiratory trouble in, say, Indiana may be tagged or treated more cautiously than in, say, Hawaii.
"The second factor, environment, refers to the real and significant differences between, say, driving a tractor in Appalachia and Iowa; big hills are a lot trickier to navigate than great plains. So some of the differences in the Allsup study are undoubtedly meaningful, while others are not," he adds.
---